Welcome to the Cube Wiki, an unofficial wiki run by fans, dedicated to the group of YouTubers known as the Cube.
We are a collaborative community that anyone, even you, can edit!
---
We are currently maintaining 131 pages and 994 files.
If you don't have an account, why not sign up to create a personal account, or log in if you already have one.
---
Please thoroughly read the rules before you begin editing.
The Cube is a group of video game commentators who record on a constant basis, and they share a passion for Minecraft. The origin of the Cube began with the Cube SMP. The Cube SMP is a public, whitelisted, invite-only, survival-multiplayer server founded by Graser10 and Strauberryjam which began on November 25th, 2013. The series has since grown and expanded with its' companion series, Ultra Hardcore; later rebranded as Cube UHC, and a modded survival series, Cube Evolution.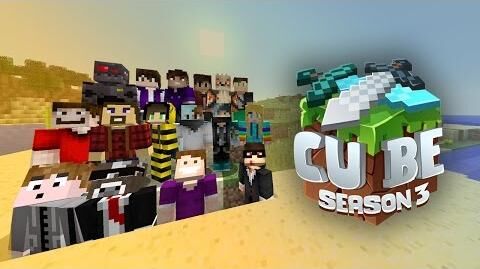 "

I'm done learning new things until someone can prove to me that we won't have Google forever.

"
—Tybzi, Twitter
0
The Cube SMP UHC Evo Wiki
Join the Server>

Create blog post
Blogs
Hey I'm Lilysplash!

I just realized there's a blog option on this wiki page.  Clueless, right?

Anyway, I just wanted to introduce random facts and thin…

Read more >

I just want to say a big than you to everyone who has joined recently and been very active! As a lot of the mod team are very in-active/busy at the m…

Read more >
See more >
To see previous poll results, visit the Poll Center.
What would you like to see in Cube UHC S17?