Ad blocker interference detected!
Wikia is a free-to-use site that makes money from advertising. We have a modified experience for viewers using ad blockers

Wikia is not accessible if you've made further modifications. Remove the custom ad blocker rule(s) and the page will load as expected.
Welcome to the Cube Wiki, an unofficial wiki run by fans, dedicated to the group of YouTubers known as the Cube.
We are a collaborative community that anyone, even you, can edit!
---
We are currently maintaining 140 pages and 1,219  files.
If you don't have an account, why not sign up to create a personal account, or log in if you already have one.
---
Please thoroughly read the rules before you begin editing.
The Cube is a group of video game commentators who record on a constant basis, and they share a passion for Minecraft. The origin of the Cube began with the Cube SMP. The Cube SMP is a public, whitelisted, invite-only, survival-multiplayer server founded by Graser10 and Strauberryjam which began on November 25th, 2013. The series has since grown and expanded with its' companion series, Ultra Hardcore; later rebranded as Cube UHC, and a modded survival series, Cube Evolution.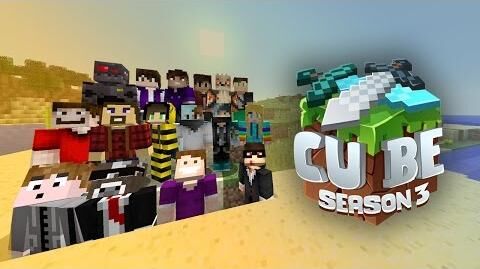 "

I'm done learning new things until someone can prove to me that we won't have Google forever.

"
—Tybzi, Twitter
0
The Cube SMP UHC Evo Wiki
Join the Server>

Create blog post
Blogs
Hey what's up my Friends TBT here and IT's been a long time since I've done a Blog or been on this wiki for a long period of time in general but I ju…

Read more >

Hello everyone 

So I  created a quiz on jetpunk over the Cube wiki: The 10 Most points by a Cube Wiki'er.

I was kinda bored and decided to create it, an…

Read more >

In just under 3 hours time it will be my 2 year anniversary on this Wiki! (As N anyway - I was anon waayyyy before that haha)

Just want to say thanks …

Read more >
See more >
To see previous poll results, visit the Poll Center.
What would you like to see in Cube UHC S17?